The Rental Residence
A compact space brought to life by simplicity.
Even a small residential space needs
a pleasant bathroom that is neither narrow nor stuffy.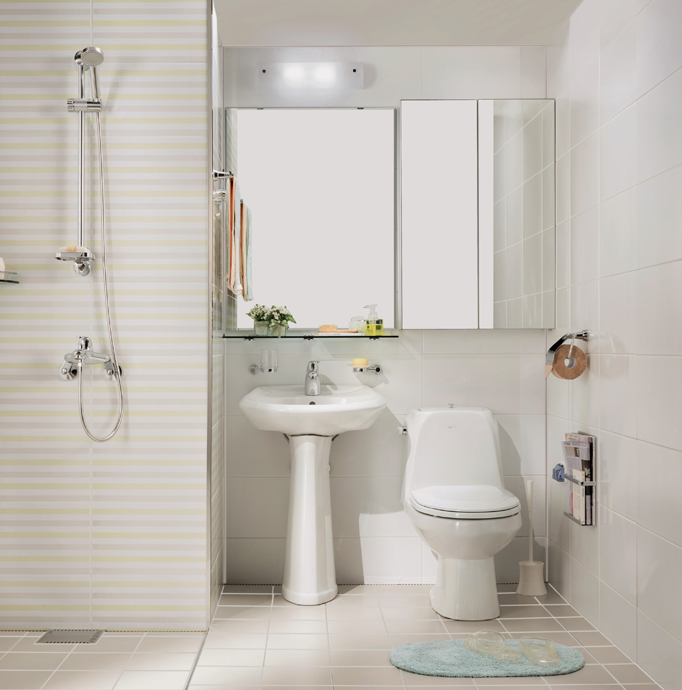 Like a painting in a small frame a minimal practical beauty is achieved
A pleasant bathroom space is created with essential items such as basic storage space, rack above the basin, towel rack and corner glass shelf .
Floor Plan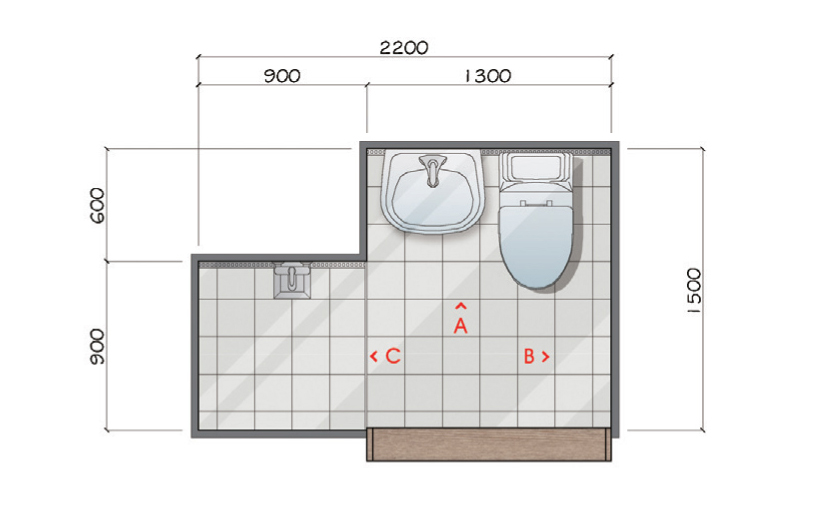 Elevation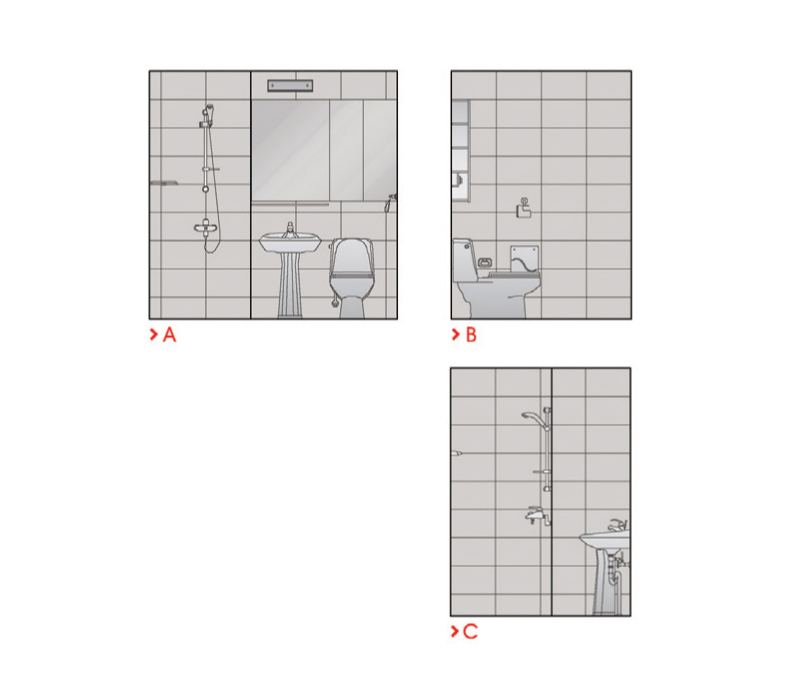 Specifications
Main materials
Waterproof panel : SMC+TILE
Wall panel : FRAME+BOARD+TILE
Ceiling panel : SMC dome ceiling
Facility
Basin : CL-750
Toilet : CC-761SH
Wash faucet : DL-L1010
Shower faucet : DL-B1013
Accessories
Cabinet : PS 1Door mirror cabinet
Mirror : Damp-proof mirror
Slide bar : DL-S4101
Glass rack : GTS-31
Corner shelf : GLS-31
Magazine rack : DL-A9040
Toilet paper hanger : GI-706
Towel rack : GI-706
Soap, cup rack : GI-706